| | |
| --- | --- |
| | |
| Site Links | |
| | |
Current News
News Archive
Team Members

Submit a Map
Links Section

Discord Channel

Message Forums
| | |
| --- | --- |
| | |
| Sven Co-op | |
| | |
Game Manual
Features/Changes
Support the Mod

Entity Guide

The FAQ
Files Section
Download SC!
| | |
| --- | --- |
| | |
| Media | |
| | |
Map Screens

Weapon Screens
Enemy Screens
Articles

Map Making Info
Server Guide
SC Nostalgia
Nih has just released The Turret Fortress -- a highly unique map which he's been working on for more than a year.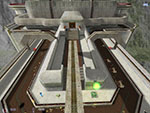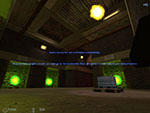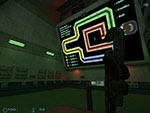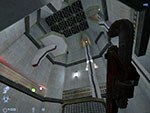 Players must fend off 12 waves of monsters by constructing sentry turrets and a few "special" friendly units. The players save up for these sentries and special units by killing the attacking monsters and surviving waves. If too many monsters make it to the end of the map, the players lose.

Just to make life even harder for the players, random "Panic Events" will occur throughout the map. Such panic events could involve hostile soldiers infiltrating the base and installing a virus in the Turret AI, or the generators powering the sentries breaking down.
Download now! (Mirror)
---

By the way, remember to check out Sniper's Radiation-related post if you missed it before. ...Also, You Only Live Once.

TrEmPlEr's long-awaited, massive Propanic map has finally been released!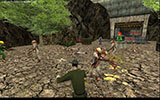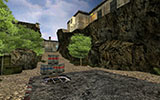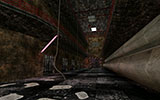 As the map pushes the Goldsrc engine to its limits, he warns that there may be some issues on dedicated servers. Click Here for full details and download links!


---

On another subject, anyone experiencing low framerates in Sven Co-op 4.5 should check out the excellent Low-Def Models Pack made by WAR_Nuker & Tuesday's Avenger.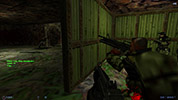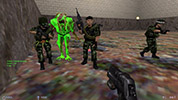 ---

Also, we once again received an honourable mention in ModDB's Mod of the Year awards, despite not campaigning for it in any way. Thanks to everyone who voted for us!!

P.S. - Windosill.

Radiation back in active development!
2 January, 2011 | by Sniper

20 Comments
Hi everyone!

We've recently setup a dedicated server for Radiation, the upcoming Official Sven Co-op Mapping Community website. After a long slumber, we have finally resumed development on the project.

Right now, we're in need of staff members to assist us in creating content. Map reviews, tutorials, entity information, articles, and more will be available. In addition to providing information for the community, we will also need moderators to keep things in check on the website. If you have a good understanding of the mod as well as good writing skills, please apply to jobs@svencoop.com.

In addition to content provided by us, the website will also allow any person to "showcase" their own Sven Co-op related maps, models, textures, or prefabs for the entire community to see.

We'd love to hear what you are looking forward to most, or what you think the website should have. The website's set of features have been planned out in full, but if there are better ideas, we might sneak them in.

Thanks and have a Happy New Year!