| | |
| --- | --- |
| | |
| Site Links | |
| | |
Current News
News Archive
Team Members

Submit a Map
Links Section

Discord Channel

Message Forums
| | |
| --- | --- |
| | |
| Sven Co-op | |
| | |
Game Manual
Features/Changes
Support the Mod

Entity Guide

The FAQ
Files Section
Download SC!
| | |
| --- | --- |
| | |
| Media | |
| | |
Map Screens

Weapon Screens
Enemy Screens
Articles

Map Making Info
Server Guide
SC Nostalgia
Sven Co-op 4.7 RELEASED! Merry Christmas!
25 December, 2012 | by Sven Viking
I don't know why we so often end up releasing on Christmas. We don't usually plan it that way... or at least, not at first.

In any case, Santa Garg is here again, bearing gifts! As you play, please spare a thought for Santa Garg's many enslaved minions, whose forced labour makes these releases possible.

-Sven

News post by AdamR and Nih:

---

We've finally finished testing Sven Co-op 4.7, and now it's time for the rest of you to have a go. Spread the word!
In this release you are going to be seeing fewer crashes, fewer bugs, a decent amount of new features, and a new map.
Some of the more notable changes include:
New map: Quarter. In this map, the players must prevent a base from being overrun by enemies. Failing to defend an area forces the players to retreat further back into new areas.
Improved sentence handling: NPC's now use more sentences, mappers can specify their own sentences, and other improvements
Linux server binary now included
New console command called "stuck" allows players to get unstuck
Using the grenade warning automatically makes friendly NPC's seek cover
Spawn points are now randomly selected with no spawn fragging
On-line donor lookup: An online donor list now lets donors receive their bonus features without having to wait for the next release
trigger_load is now able to load data from other maps' save files, improving the ability to create map series where events in one map affect what happens in other maps.
New High-Definition remakes of HLDM player models
Bug fixed that prevented players from falling down when using the grapplegun.
and much more! Check out the Full Changelog, here!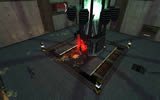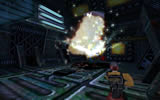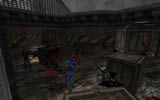 (If you're able to provide permanent mirrors for the files, please e-mail the links to mirrors@svencoop.com or post them in this forum thread. Thanks!)



While downloading, why not check out the Manual?


Coming soon: The Sven Co-op Wiki!


Server ops: When running a 4.7 dedicated server, you must add "-num_edicts 3072" to your HLDS commandline or Launch Options.

4.7 has taken quite some time, probably more than it really should have, but we can assure you that we are not running out of Steam. Quite the opposite in fact. The next version, 5.0, is going to be a major stepping stone for the mod, and there are some very exciting improvements to the mod in the works. Keep in touch, as there's going to be some more info on the next version soon (in Sven Co-op time).

Remember, to play Sven Co-op you need to own Half-Life (NOT HL:Source). To play Opposing Force maps in Sven Co-op, you need to own Opposing Force. Both are currently on special.

Some screen shots from the latest map, Quarter: