| | |
| --- | --- |
| | |
| Site Links | |
| | |
Current News
News Archive
Team Members

Submit a Map
Links Section

Discord Channel

Message Forums
| | |
| --- | --- |
| | |
| Sven Co-op | |
| | |
Game Manual
Features/Changes
Support the Mod

Entity Guide

The FAQ
Files Section
Download SC!
| | |
| --- | --- |
| | |
| Media | |
| | |
Map Screens

Weapon Screens
Enemy Screens
Articles

Map Making Info
Server Guide
SC Nostalgia
Update: The sale is now over.
Just to mention that all Half-Life games are 66% off on Steam this weekend. This means Half-Life is US$3.39, or you can get it with OpFor/Blue Shift/TFC for US$5.09. Good time to pick up an extra copy if you need it.

Help Wanted: We are currently looking for an additional coder. Must have Goldsrc experience. If interested, please send an e-mail to sven@svencoop.com with details of your coding knowledge and past experience.


---

A small reminder to those mapping for the SC mapping contest: At the time of posting, there is just under one month left before the deadline. Be sure to have your files in by the 9th of September, 2009. See this thread for information on how to submit your files.

Also remember to test your maps with multiple players before submitting them, if possible. There may be issues you won't notice when testing in single-player, and it's useful for balancing either way. Use the Mapping Contest Forum to find other players to help test, or generally request help with anything.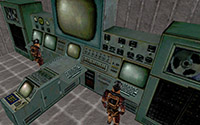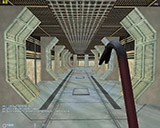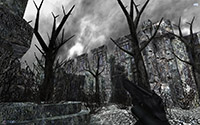 On the same topic, some people have been posting work-in-progress shots of their entries on the mapping contest forum (random examples above). Be sure to check them out!